Simple and intuitive

Mini Diary features a beautiful and clean design with no distractions, letting you fully focus on your writing.

Private and secure

You're in control of your data. The journal is encrypted with a password and stored locally on your device.

Portable

Mini Diary makes it easy to import your existing journal from other apps or export your data in various file formats.

Completely free and open source

The app is and always will be free, and its source code can be viewed on GitHub.
Features
Light and dark themes
Encryption
Basic text formatting
Full-text search
Localization in multiple languages
Statistics
Import from various apps and formats
Export to various formats (PDF, Markdown, etc.)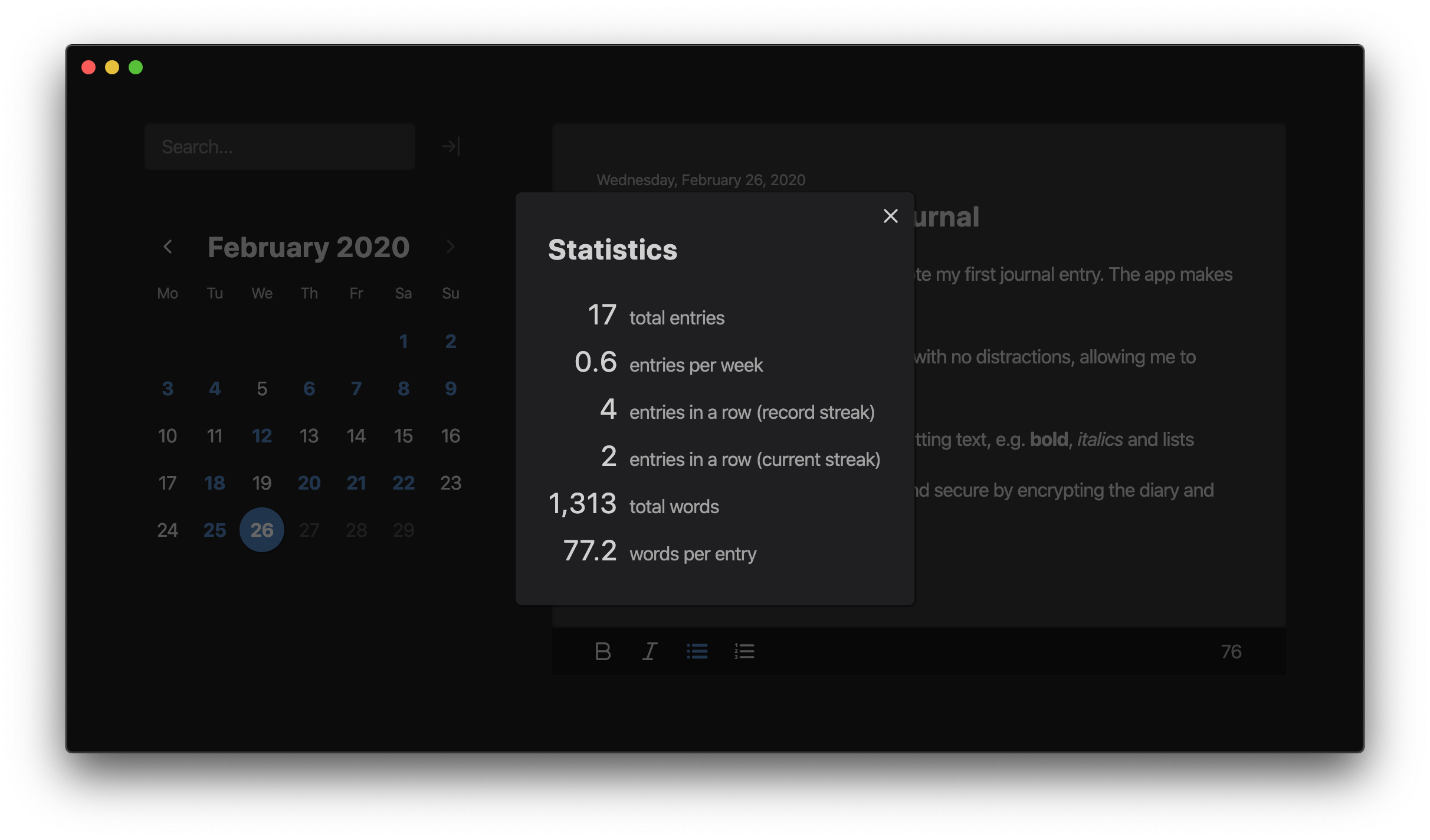 FAQ
How can I change my password?

Unlock your diary and select Mini Diary → Preferences in the menu bar. There, you can modify your diary's password.

I forgot my password. How can I reset it?

Local encryption is what makes Mini Diary secure. You can only access your data with your password, and there is no way to reset it. It is therefore very important that you write down your password when creating the diary.

How can I change where my diary is stored?

Unlock your diary and select Mini Diary → Preferences in the menu bar. There, you can change the location of your diary file. Please note that this option is not available in the Mac App Store version (due to sandboxing). You can download the non-sandboxed version to get this feature on macOS.

How can sync my diary with the cloud?

Mini Diary stores your journal in an encrypted file. If you change the location of that file to a cloud folder like Dropbox or Google Drive, it will automatically become accessible on all other devices with the same setup.